Government and Agri-Food Business Leaders from Mexico Visit GrubMarket During Trip to California
[shareaholic app="share_buttons" id="27983777"]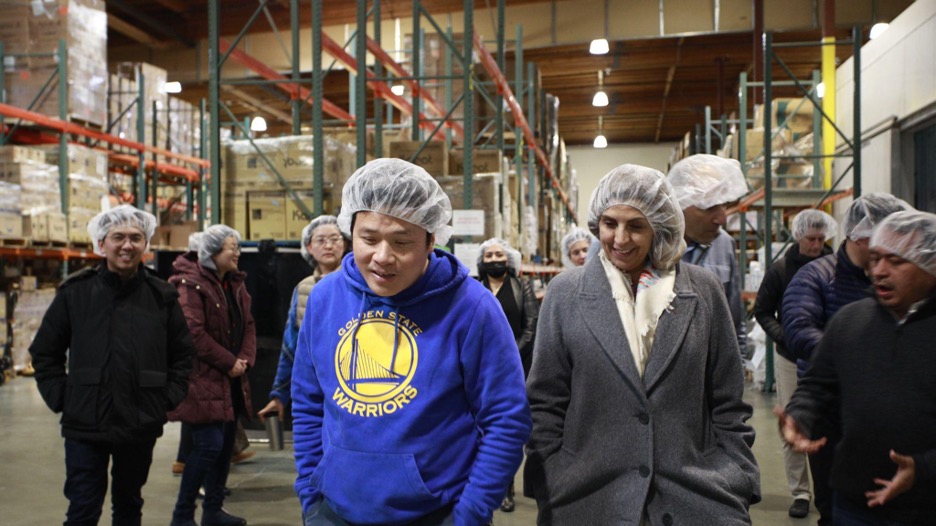 Recently, the Mexican Consulate in San Francisco organized a delegation of high-ranking government officials and business leaders to meet with top companies in the Bay Area, including GrubMarket. The purpose was to build a dynamic trade mission where representatives of state governments, municipal authorities, mayors, and business leaders would be able to travel to SF to explore potential strategic partnerships, as well as opportunities for trade, cooperation, and investment at both the state and municipal levels.
During the visit in March, GrubMarket was honored to welcome Ms. Elvira Daniel and Ms. Mariana Trejo representing Mexico's Secretary of State for Commercial Affairs, as well as the Ministry of Foreign Affairs, and Mr. Besai Arizmendi, the general manager of top produce exporter Frutos con Sabor a Mexico.
Mexico is a critical partner for the United States, and the two countries have a long history of collaboration in a variety of areas. However, the agriculture and food sectors represent a particularly promising area for future cooperation. Mexico is one of the largest producers of agricultural products in the world, and the country's food industry is poised for significant growth in the coming years.
Likewise, GrubMarket has established itself as a leader in the global food supply chain industry and is one of the top suppliers of South American and Mexican produce to the U.S. each year. Our industry expertise and sterling reputation as a technology enabler and digital disruptor made us a natural partner for this delegation to discuss the future of agribusiness innovation and collaboration.
During the visit, we introduced the delegation to one of our state-of-the-art warehouse facilities that spans over 100,000 square feet in space. We also spent time discussing the growing interest in trade and investment between the U.S. and Mexico, focusing on ways to strengthen economic ties between the two countries through more collaboration in food supply and industry digitization.
"We were thrilled to have such distinguished guests representing the Mexican government and business communities visit GrubMarket in the San Francisco Bay Area, where they met with key members of our team and learned more about GrubMarket's vast impact on the global food supply chain," said our CEO Mike Xu. "As GrubMarket continues on its mission to be a technology-enabler and digital transformer for the entire food industry, there is a tremendous opportunity for us to collaborate with our friends in Mexico to bring more high-quality fresh food across the border to the U.S."
Through our discussion, the Mexican delegation expressed their desire to help GrubMarket source a wider variety of products from Mexican farmers, connect with local municipalities to do more business in various Mexican regions, and bring GrubMarket's best-in-class software technology platform to the traditional and offline wholesale distributors across Mexico to turn them into more modernized eCommerce businesses. We are excited to continue the promising conversation and see how this relationship continues to bear fruit for the critical food sector in the years to come. This visit reinforces GrubMarket's global standing as one of the most impactful food tech companies in the world, as we continue to drive positive change across the entire food supply ecosystem.