GrubMarket Expands Supply of Produce to Ukraine and Romania, and Opens Office in Egypt
[shareaholic app="share_buttons" id="27983777"]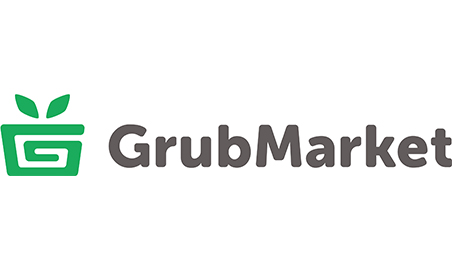 We are so excited to announce that we have expanded our supply of fresh produce to Eastern European countries Ukraine and Romania, and also opened a new office in Egypt through our Salix Fruits DBA. Based in Buenos Aires, Argentina, Salix Fruits is a global fresh fruit importer and exporter of a wide portfolio of produce items, including apples, lemons, oranges, tangerines, pears, grapes, and more. Salix Fruits works with hundreds of growers across 20 countries and serves over 450 business customers in 50 countries worldwide, with operations in Argentina, Chile, South Africa, Spain, India, the U.S., and now Egypt as well.
These developments represent our underlying commitment to building a robust, global supply chain for high-quality, fresh produce. By expanding the supply of fresh produce to Ukraine, Romania, and other Eastern European countries, we have positioned ourselves to help address challenges like worldwide food shortage crises and geopolitical disruptions to the global food supply chain. The expansion of the supply of fresh produce to Ukraine also signifies our support for the Ukrainian people to have continued access to fresh and healthy food, even under challenging circumstances. In 2022, despite significant logistics and transportation challenges, we supplied a variety of fresh fruits like oranges, lemons, and grapefruits, sourced from Argentina and South Africa, to most regions around Ukraine. Over the course of 2022, we grew the total volume of products supplied to Ukraine by nearly 20% and are on track for over 50% growth this year. We also plan to diversify both the variety, adding commodities such as avocados, and the sourcing, adding imports from countries like Spain, of the products it supplies to Ukraine and Romania.
In another significant expansion milestone for GrubMarket, Salix Fruits has opened a new office in Sadat City, Egypt, which will primarily source high-demand Egyptian citrus for our end customers. Salix's Egypt operation will be led by Haydy Shaheen, a foreign trade expert with over a decade of experience in the fresh produce industry in the Egyptian market. With the addition of the Egypt office, we now operate in both Northern and Southern Africa, with plans to expand further across the African continent.
"We are thrilled to be expanding our operations through key markets like Egypt," said our CEO Mike Xu. "Egypt is a key emerging market for food production and agriculture, and having an office there allows us to further execute our strategy to source the highest-quality fruits and vegetables from premier growing regions around the world for our end customers throughout the U.S. and beyond. We sincerely look forward to building stronger relationships with local farmers and growers in this area, as we continue to expand our presence across the Middle East and North Africa (MENA) region and the rest of the world."
As we continue scaling into one of the most important food tech companies worldwide, the expansion of our operations into Eastern Europe and Egypt are just the latest examples of our commitment to strong, profitable growth, as well as to providing our customers access to the freshest and highest-quality food from around the world.