GrubMarket Honored in a16z Marketplace 100: 2021
[shareaholic app="share_buttons" id="27983777"]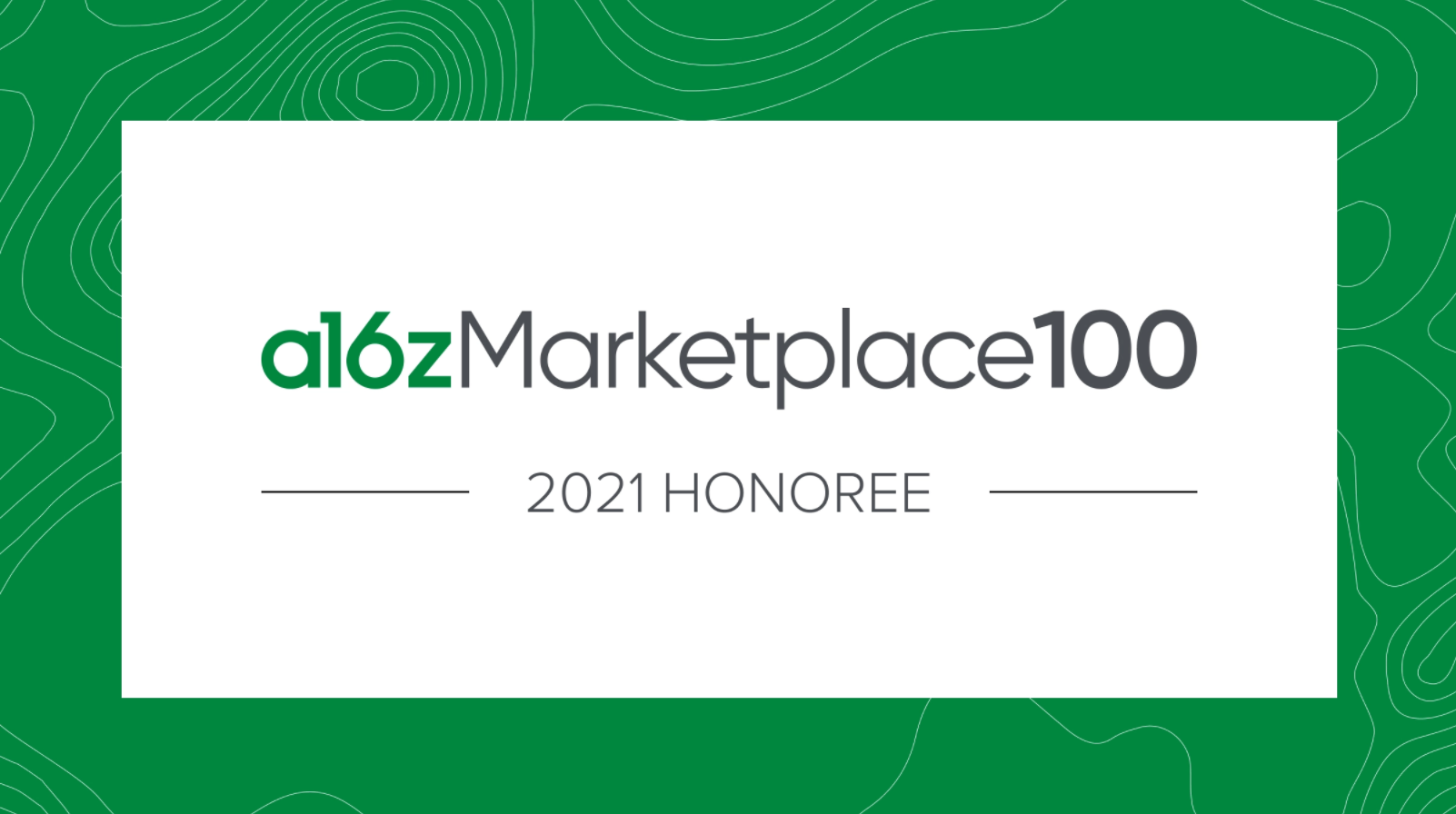 We are thrilled to announce that GrubMarket has jumped up 10 spots on the a16z Marketplace 100 for 2021. Andreessen Horowitz (known as "a16z") is a premier venture capital firm based in Silicon Valley, California, that backs bold entrepreneurs building the future through technology across the consumer, enterprise, bio/healthcare, crypto, and fintech spaces. Last February, the firm introduced the a16z Marketplace 100, a ranking of the largest consumer-facing marketplace startups and private companies. The second edition of the Marketplace 100 was released this week, revealing the new top companies and categories.
Grocery is the second-fastest-growing marketplace category in the U.S. for 2021. As a part of the grocery category, GrubMarket is uniquely advantaged because of our direct relationships with farmers, our expertise with the fresh food supply chain (produce, meat, seafood), and our application of transformative technology to players throughout the supply chain – from farmer to wholesaler to retailer to consumer. 
In this unprecedented year, we are glad that we could continue to support our communities by delivering healthy food to their doorsteps. We are thankful for the recognition from Andreesen Horowitz for the extraordinary progress that our team has made over the past year, and we expect to continue to rise in the rankings, as our team works hard to service our rapidly growing customer base and pursues our mission to make fresh and healthy food accessible to everyone. 
A Note on the Methodology
Per Andreesen Horowitz, "The Marketplace 100 is based on data from Bloomberg Second Measure, a consumer data analytics company that analyzes billions of purchases to track real-time consumer behavior and relative sales across over 5,200 merchants. The startups and private companies on the Marketplace 100 are then ranked using a common industry metric, Gross Merchandise Value (GMV), which is extrapolated from the total dollars that consumers spend against each company. This provides an approximate measure of a marketplace's scale and its importance in the economy." For more information, please visit https://a16z.com/marketplace-100/