Local & Sustainable: Smart Simple Gourmet
[shareaholic app="share_buttons" id="27983777"]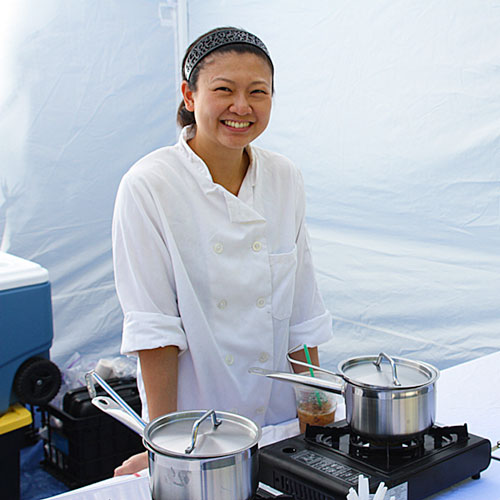 Everyone loves the convenience of prepared meals that are ready in minutes.  What if there's an option to serve prepared meals that source from local, sustainable farms and ranches? Chef Linda Wong with Smart Simple Gourmet does exactly that! Not only does Linda source from local and sustainable farms and ranches, a majority of Smart Simple's products are packaged in reusable glass mason jars.
Founded in 2010 by Chef Wong, her holistic approach set Smart Simple apart from other meal-ready companies.  Between pasture-raised meats, organic and local fruits and vegetables, whole grains and flours and unrefined sweeteners, she prepares gourmet food made with high-quality ingredients.
Chef Wong explained to us why she doesn't cut any corners, "Most people don't have time in their busy lives to source the highest-quality ingredients and cook tried-and-true homemade dishes every single day, so we are happy to offer some relief by providing both with our gourmet prepared meals."
If you ever use pre-made meals or sides, we'd love your support of Chef Wong and Smart Simple Gourmet.  Believe us when we say there's a lot to love. She's a local, woman chef who truly goes above-and-beyond to do what's right and provide local, organic and sustainable ingredients for her customers.  You can support Chef Wong by ordering online with GrubMarket or at Mar Vista's Sunday Farmers Market.