Farmer Friends: Mary's Turkeys
[shareaholic app="share_buttons" id="27983777"]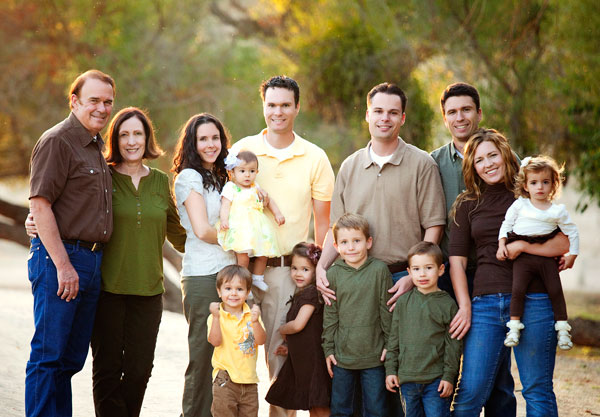 You've heard of Mary's Chicken, but did you know that they also produce free-range, non-GMO and antibiotic-free turkeys? We caught up with Mary, and love her passion and love for her craft, business, and customers was amazing!

Mary's Turkeys logo. Credit: Mary's Turkeys
The Family:
Mary's is a family affair: Mary and her husband Rick, along with two of their three sons, run and operate the farm together, and are the first non-GMO verified poultry producer in the United States! Rick's father, Don, started raising free-range, antibiotic-free turkeys in the 1950s. On top of establishing a well-known brand, they've been at the forefront of bringing organic, non-GMO and antibiotic-free poultry to dinner tables across the country.

Mary and her family gathered together. Credit: Mary's Turkeys
They also helped set the standards of the non-GMO verification process that is still used to this day.
Before establishing Mary's Turkeys, Rick raised turkeys for major producers, who fed their turkeys feed with GMOs and antibiotics, like most turkey producers. Rick's father, Don, raised free-range turkeys without using antibiotics or GMOs, so they knew it was possible to raise great turkeys without them. And, for 30 years, Mary had health issues, and what she ate greatly affected her well-being. She had to be incredibly conscious of what she was consuming and couldn't eat anything that had antibiotics, GMOs, pesticides or any other chemical additives. She wasn't even able to eat the turkeys her own family was producing.

A Heritage Turkey on their farm in Fresno. Credit: Mary's Turkeys
In the 1990s when major turkey farms and producers were leaving the state of California due to strict regulations, Rick decided to take a risk and went back to his roots, using what he had learned from his father. In 1998, Rick started with 5,000 turkeys and raised them free-range, with no GMOs or antibiotics. They established their own brand and began producing what we know today as Mary's Turkeys.
Mary's Turkeys takes pride in their level of welfare provided for their animals. They made a large investment in Controlled Atmosphere Systems (CAS). Instead of electrically shocking the poultry like a majority of the U.S. producers does, the CAS method humanely puts chickens to sleep before being harvested. This method is widely used in Europe and is supported by leading animal welfare organizations like PETA. 
Along with foreign methods like CAS, Mary's Turkeys air-chills their turkeys. Compared to water-chilling–where turkeys are chilled in big vats of water that have 70 times the amount of chlorine as a swimming pool–these turkeys are hung individually and blasted with cold air.

Two turkeys on their farm roosting in a tree. Credit: Mary's Turkeys
Not only do they produce some of the best poultry out there, GMO and antibiotic-free, they also continue to run the business hands-on, with a personal touch! Mary handles all emails and customer service herself. A hotline is provided to customers in case there are any questions or emergencies when cooking a Thanksgiving turkey. You guessed it, Mary, Rick, and the whole family answer calls during their Thanksgiving! They ensure every customer is satisfied and enjoys their turkey how they're supposed to: free-range without GMOs and antibiotics.
Click here to pre-order your free-range and organic Mary's Turkeys.