Behind the Brand: Made with Love
[shareaholic app="share_buttons" id="27983777"]

Although she's been a friend of GrubMarket's for years, we were so excited when we got a chance to sit down and chat with our friend Brooke Rewa of Made With Love Wellness.

We met her in her gorgeously designed shop in Culver City. The romantic juicery and wellness store is so calm and inviting, it's easy to see why so many people have been drawn to her delicious juices.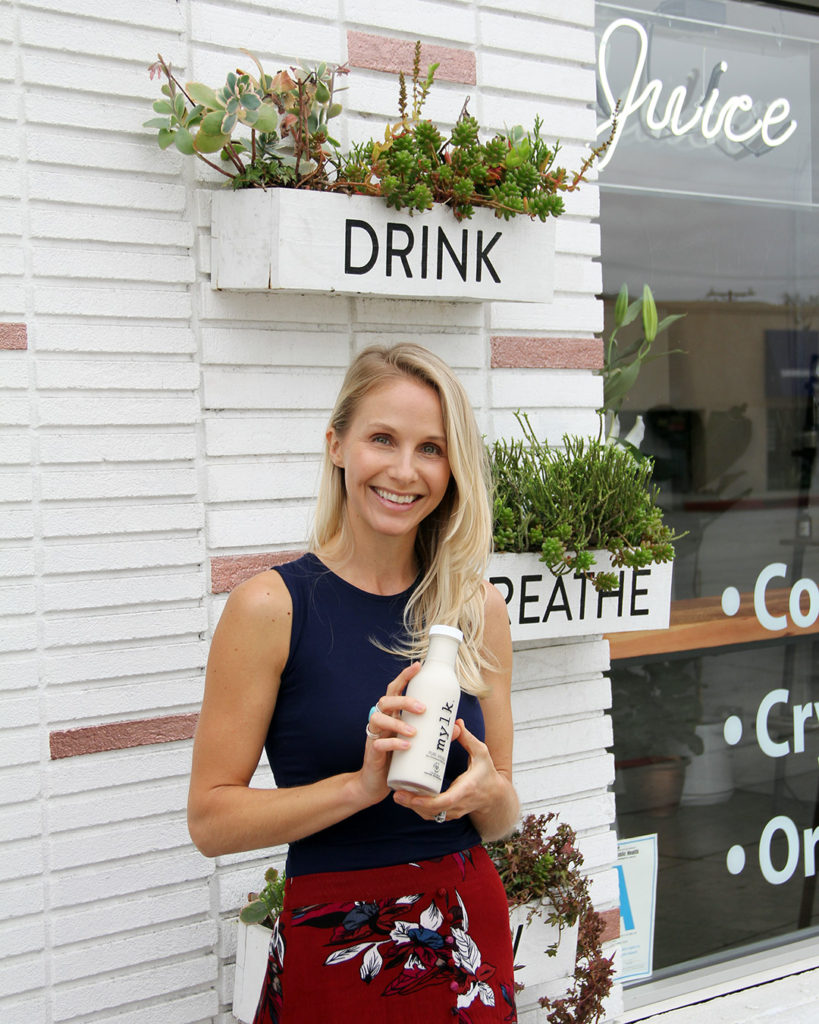 Brooke started Made With Love, formerly Renew Juicery, back in January of 2014 after she had been struggling with her own health. Brooke had spent a year being sick, constantly in and out of various doctors desperate to figure out what was wrong. She couldn't sleep and was experiencing discomfort after eating and didn't understand why. Finally, she ditched the doctors and went in an all- natural direction. After meeting a holistic nutritionist, who put her on a cleanse, she immediately cut all the processed foods, bought a juicer and just a few days later, felt like a new person.
It worked so well that she was determined to make juicing a permanent part of her life, but with her busy work schedule, she knew she couldn't devote the time to making all that juice by hand. Thus began the search for a quality juice bar that she could add into her morning routine. After trying juice bars all over town, she realized that none of the trendy juice shops were creating high-quality juices like she was making at home. None of them were 100% organic, none were sourced sustainably, and some didn't even taste good!
The Beginning of Made with Love
At the time Brooke had been working with start-up, working tirelessly day and night to hep another business grow. It was then that she decided if she's going to work this hard, she'd rather create her own business that she knew would make a difference in the world and help change people's lives.
Firstly, she new Made with Love juices would be intrinsically different. Having changed her life by eating local, organic, and clean foods, she insisted on creating juices that only feautred the best of the best when it came to produce, sourcing from the local farmer's markets that she loved.
And it was at those same farmer's markets that her business began to blossom. Her first day in the market, her supply of cold-pressed juices sold out in less than one hour. Word spread across Los Angeles, and Brooke became busier than ever.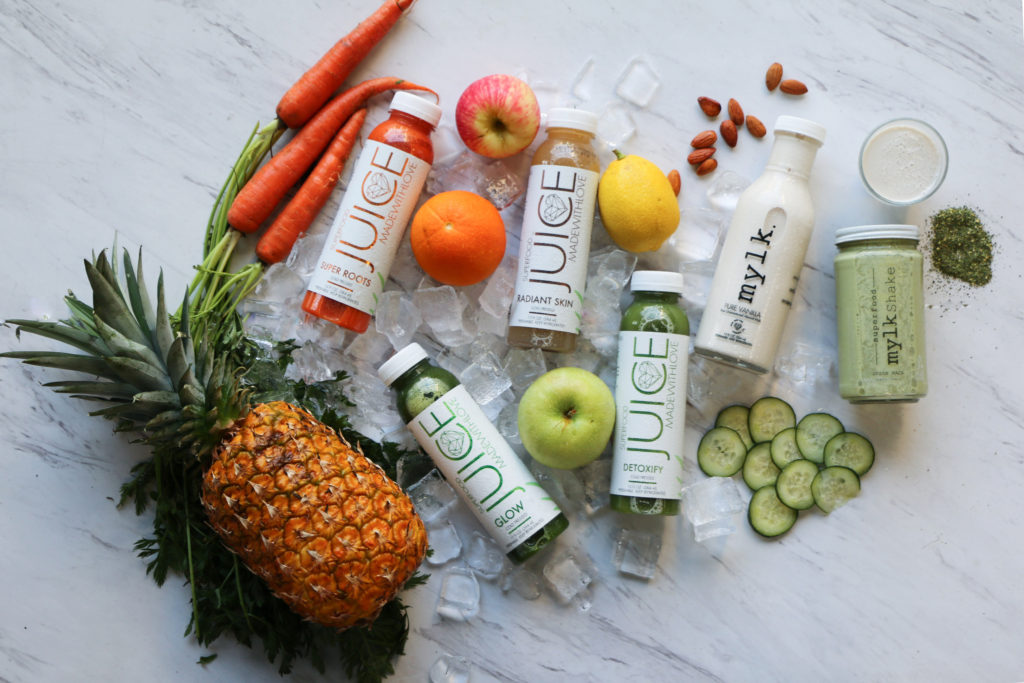 Growing with Love
After her initial success, Brooke began to grow the Made with Love brand, first with her beloved mylk line. These hand-crafted almond mylks, were her response to the chemical laden alternative mylks that she kept seeing on shelves. Brooke wanted to create a product that was so pure, she'd feel comfortable giving it to moms for their growing children.
Today her store offers a wide variety of her juices, mylks, a barista blend and a beauty line! She also has Cryotherpahy in the store– designed to help her in-store customers relax, boost their wellness, and assist aching muscles in a unique and 'cool' way.
We're so excited to be selling her custom juices, almond mylks, and delicious mylk shakes! Completely vegan, organic and local, they're on sale this week only just in time to help boost your New Years Resolution goals.