Make Your Kitchen a Test Kitchen
[shareaholic app="share_buttons" id="27983777"]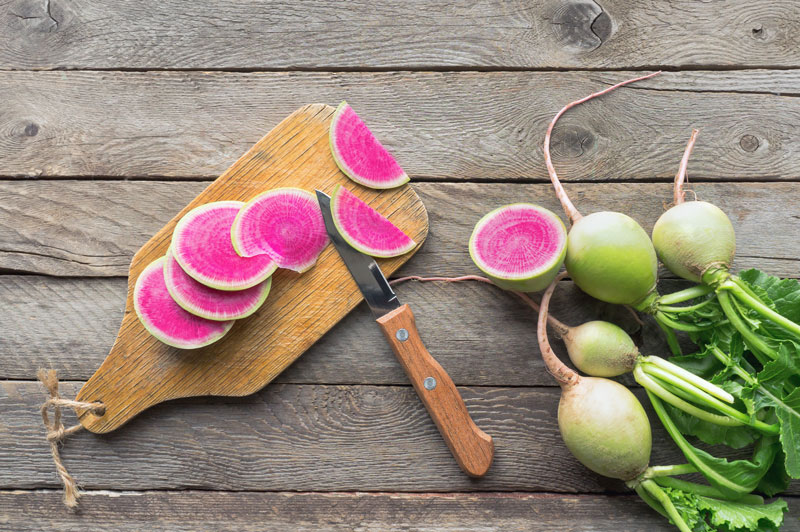 While you are staying home and staying safe, keeping well-fed and entertained can be main challenges. This extra time at home can have a (small) silver lining: you now have more time to experiment in the kitchen. Ingredients and recipes that normally would seem daunting can provide you and your family some much needed entertainment. Consider your kitchen your new playroom! Every kitchen can be a test kitchen with a few ingredients and perhaps a bit of humor.
We've compiled a few of our favorite ideas but by no means is this a full list. Let us know your favorite test kitchen creation on Instagram @grubmarket!
Stock Up On Broth
As you're inevitably cooking more from home than usual, you're bound to have a few leftovers. These leftovers can be turned into immunity-boosting broths with minimal effort.
For bone-based broths, toss your leftover chicken or beef bones in the freezer until you have 1-2 pounds worth. Leave the bones with a crockpot full of water for 24 hours and voila! You have now made bone broth. Add any alliums or veggies during the last hour to add flavor and nutrients. No need to add the veggies any sooner to avoid overcooking. For veggie broth, almost any and all veggie scraps can be combined to make a rich veggie broth.
There are many different fruits and vegetables that boost your immune system. Consider adding any (or all) of the following to your broth:
Broccoli: A great source of vitamin C and antioxidants.
Sweet Potatoes: Rich in beta carotene which makes it a great source of vitamin A.
Spinach: Has ample vitamins E & C which supports the immune system. Also contains flavonoids which research has suggested can ward off the common cold.
Mushrooms: Contains Vitamin B and selenium, which support the immune system functions.
Carrots: High in antioxidants, vitamins and dietary fiber.
Don't Sleep on Sandwiches
An artfully crafted sandwich can be divine. You don't need to dive into baking bread to make this handheld creation stand out.
Consider venturing outside of lunch meats with these creative spins on sammies. Having tasted all of these in our test kitchen, we can assure you you won't be disappointed.
Grilled Chicken Sandwich with a Fennel Citrus Slaw
Grilled Steak Sandwich with Red Cabbage Chive Slaw
Pork Tenderloin Sandwich with Red Grapes and Onions
Grilled Cheese with Arugula
The Original Jucy Lucy
Use Leftovers for Boards & DIY Bars
Cheese platter, crudite, taco, pasta, or salad bar: the possibilities are endless A charcuterie platter doesn't need to be fancy. Have a few pieces of meat from last night's dinner? That last ounce of last week's cheese club? Don't be afraid to put the unexpected onto a cute plate and call it a charcuterie platter. We won't tell if you opt for the untraditional on your platter. Who doesn't love a sweet or salty surprise on your board to shake things up. Let your imagination run wild!
Consider using this as an opportunity to get the kids involved. Invite them to use cookie cutters to cut veggies into dippable crudite treats. Charcuterie boards are really just finger snacks for adults, so why can't you make them kid friendly as well? Even Cheddar bunnies can find their way onto a family-friendly charcuterie board.
Turn any night at home into an event with a dinner bar. Chop up any remaining veggies (or fruit!) from your delivery, add your preferred protein, warm up the leftover pasta or rice, pull out some sauces, and you've made a salad bar. Cook your preferred proteins, grab the bottles of condiments you haven't added recently, and you have a burger bar. Go wild, have a curry burger, or top your Beyond Meat patty with chopped gala apples. Your kitchen is your playroom!
Each person in your house can customize their plate to their own tastes, so a bar is a great way to experiment and still accommodate for varying tastes.
Get Crazy With a New Produce Item
If you've never tried it, now's the time! The internet is an endless source for amazing ways to prepare produce. Don't be afraid to try out something you've never tried. Consider spigarello, cherimoyas, kumquats, candy cane beets, fennel. Even incorporating a new herb into the rotation can change your culinary adventure for the week.
Challenge yourself to find one new fruit or vegetable each week, and find one way to enjoy it.