Introducing: New Rockenwagner Pastries!
[shareaholic app="share_buttons" id="27983777"]

Sunday brunch just got even better with a new line of fresh baked local pastries from our friends at Rockenwagner Bakery.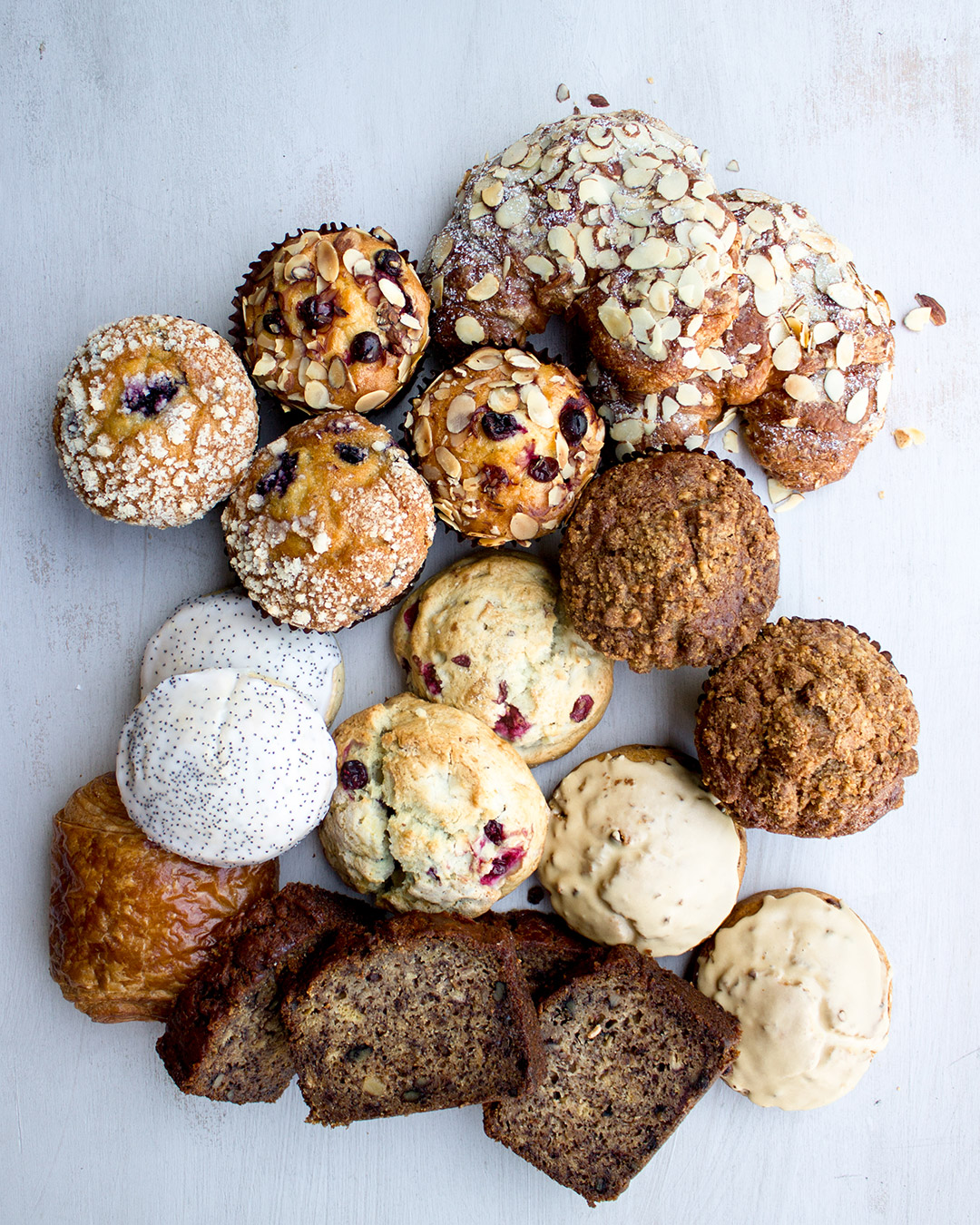 Meet the Sweets!
From vegan scones to chocolate croissants and everything in between, these are the breakfast pastries that are about to become a family favorite!
Apple Cinnamon Muffins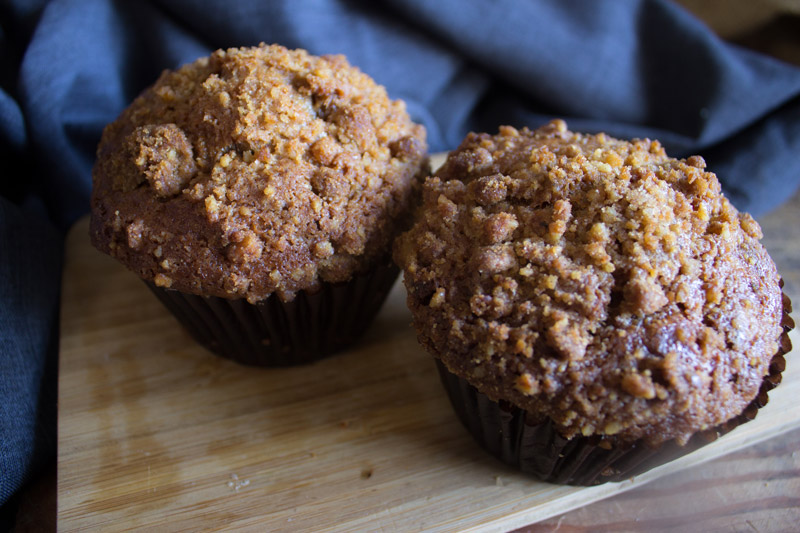 Hearty, fluffy, moist, and satisfying! Did you know that eating apples and cinnamon in the morning actually helps speed up your metabolism for the whole day? Bake them up into a delicious and nutritious muffin, and you have the perfect breakfast meal that will fill you up without weighing you down.
Banana Walnut Loaf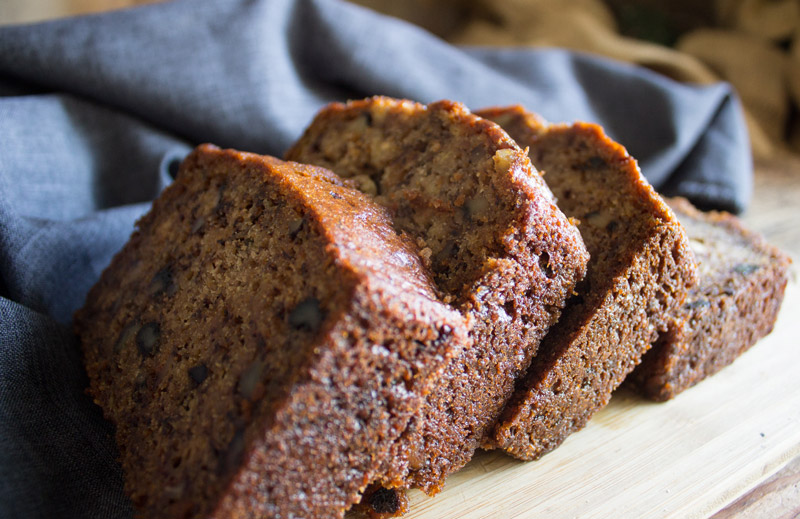 Ooey, gooey, melt-in-your-mouth banana walnut bread is finally here! Rich and decadent, this homemade loaf is baked fresh each morning at Röckenwagner Bakeries, and tastes just like Grandma used to make.
Carrot Cake Loaf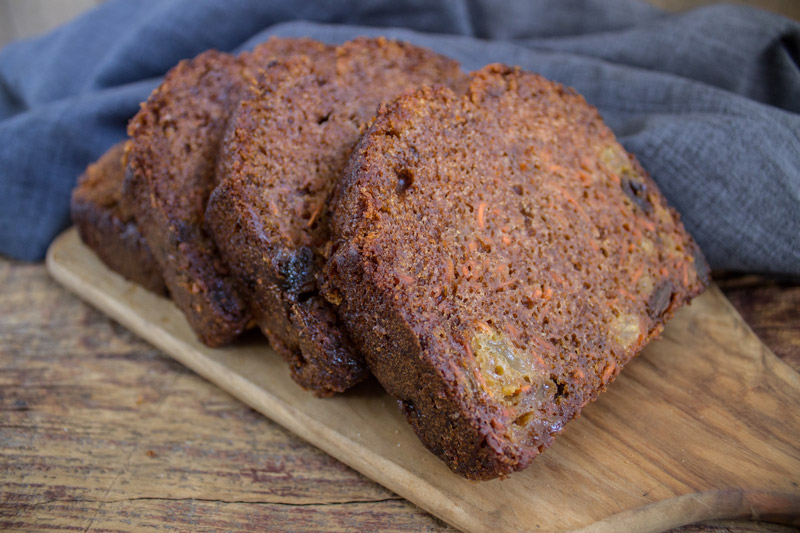 We know Carrot Cake is usually deemed "dessert" but since it's in loaf form all bets are off! Whether you enjoy it as a breakfast treat, a late night snack, or anything in between you'll definitely agree this is the best carrot cake you've ever tried! No icing required.
Chocolate Croissants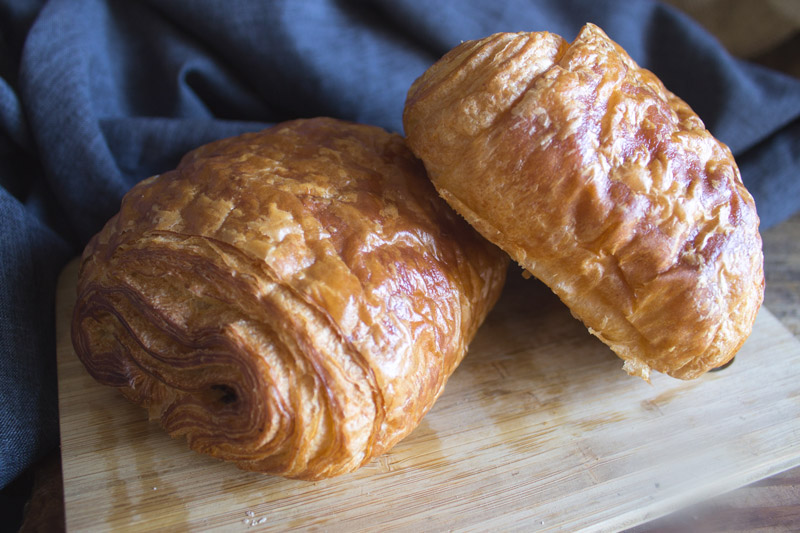 It's the moment we've all been waiting for… freshly baked chocolate croissants straight from the bakery! Flaky, buttery pastry stuffed with the highest quality chocolate fresh out of the oven, delivered to your door. One bite of this light and fluffy, ooey gooey chocolate heaven, and you'll have a new Sunday ritual!
Grain-free Cranberry Muffins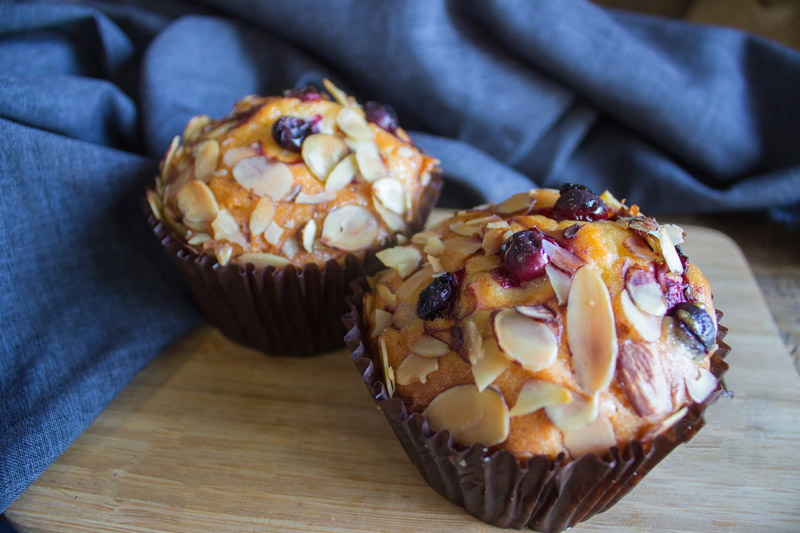 Who says you have to sacrifice taste for tummy-friendly? The genius baker over at Rockenwagner Bakery, Hans Rockenwagner, says you can have your grain-free muffin and eat it too! Hearty, rich and moist, these muffins are perfect for those who still want a decadent breakfast without breaking the diet. Perfect for paleo, these grain-free muffins are a morning must!
Iced Maple Scone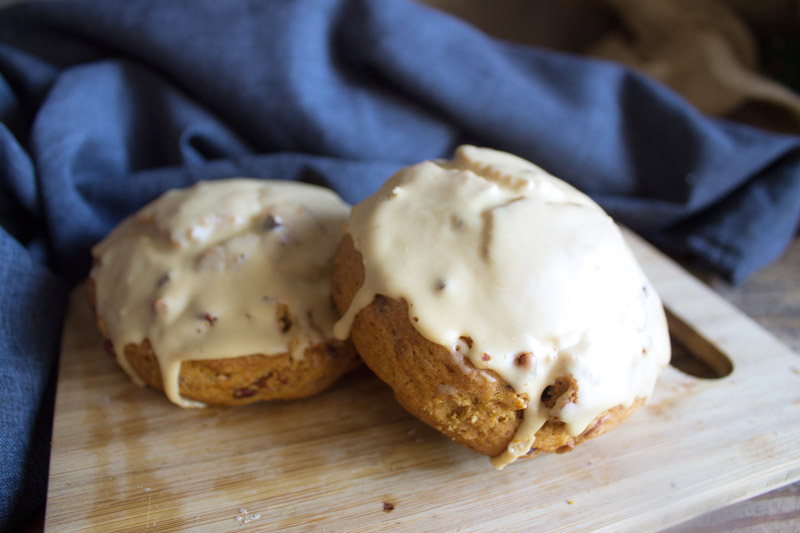 Absolutely addicting. The best part of your favorite childhood maple donut, with the fluffy, buttery insides of the perfect English scone. Baked fresh the morning of your delivery at local Rockenwagner Bakeries, these maple scones are a special treat any day of the week.
Almond Croissants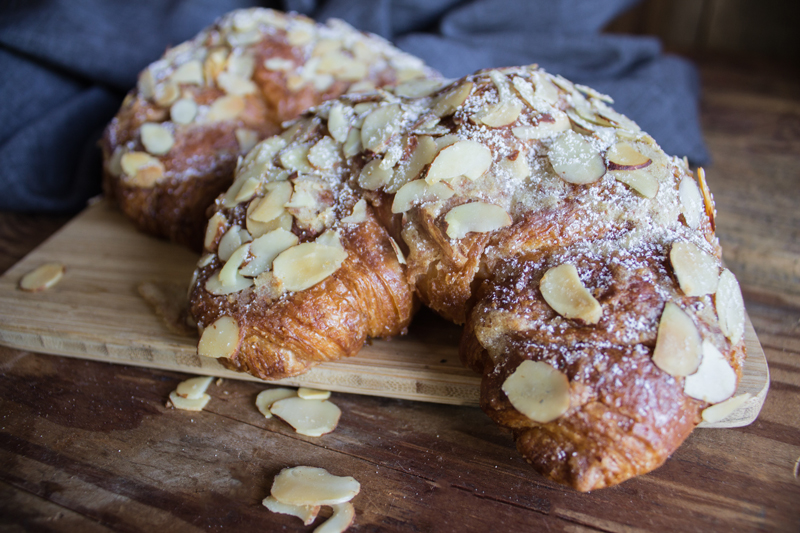 The beloved almond croissants are back and better than ever! These irresistibly perfect pastries are buttery, flaky, subtly sweet with an extra charming crunch!
Vegan Lemon Poppyseed Scone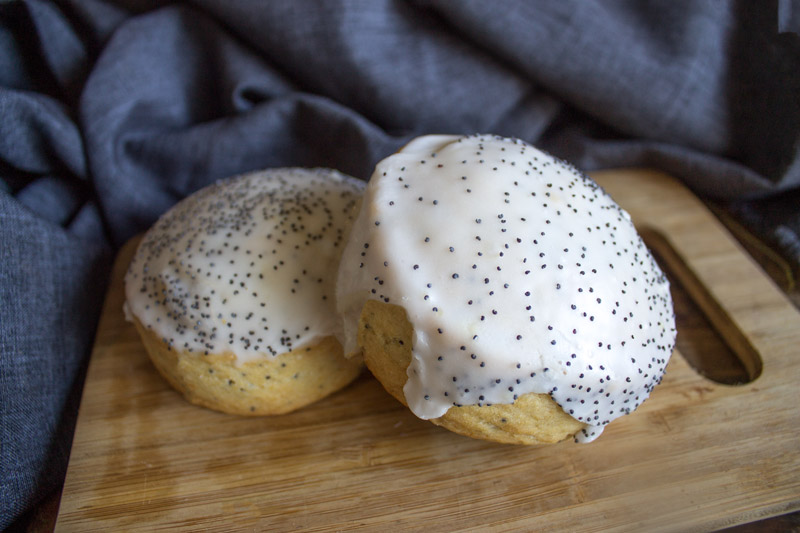 Delicious lemon poppy scones that happen to be vegan. Röckenwagner's Bakery Café is a local favorite in Los Angeles that is serving up all your favorite baked goods. These vegan lemon poppy-seed scones make for the perfect breakfast scone. Light and fluffy, refreshing and sweet, they're the perfect morning treat.
Cranberry Apple Scones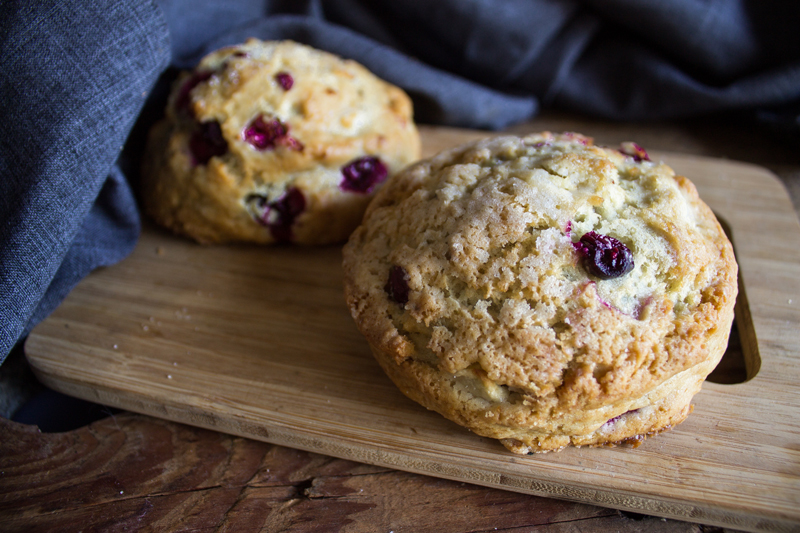 Top of the morning! This sweet, tangy, buttery and flaky breakfast scones are as light and fluffy as it is completely satisfying! Take a taste trip pop across the pond to foggy London town just in time for tea, any morning of the week! Baked fresh and hand-delivered to your door.
Blueberry Muffins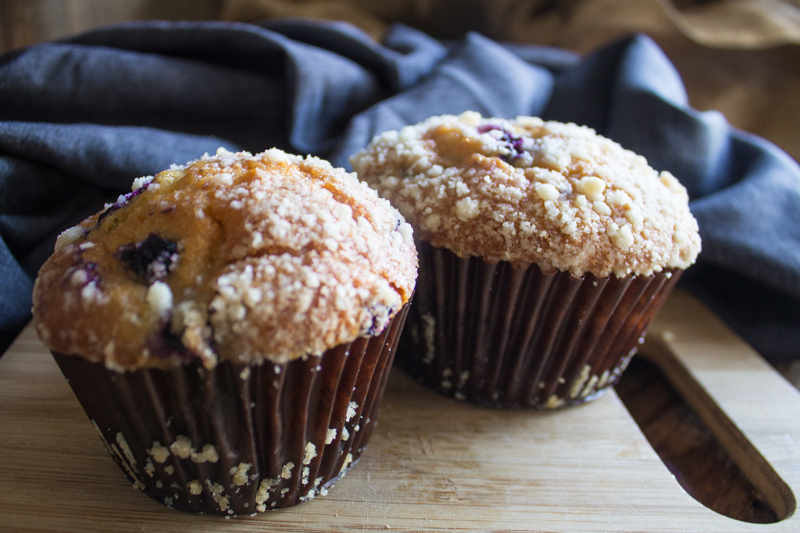 Baked fresh by local Rockenwagner bakery the morning of your delivery, these classic blueberry muffins are tender, moist, loaded with fresh natural blueberries!