Thai Shallots – Best Ways to Cook
[shareaholic app="share_buttons" id="27983777"]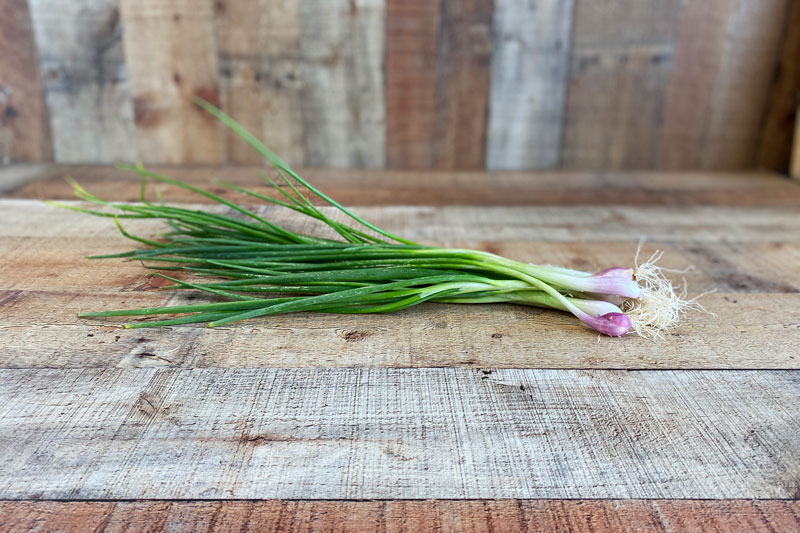 If you're looking for something a little different when it comes to adding savory flavor to your home cooking, then you should check out Thai Shallots! These are a staple of tons of  dishes in Asia, and are a great way to mix up your onion or garlic game!
What are Thai Shallots?
Thai shallots have the sweetness of regular shallots, but with a more garlicky punch! The small, oblong bulbs contain two to three cloves that when raw are pungent and sweet, but get more savory and caramel-like when cooked, and can get all the way to full crunch when deep-fried.
Where do Thai Shallots come from?
Thai shallots are native to South East Asia, but ours come from our friends at Thao Farms. Kong Thao is carrying on his family's farming tradition, after the Thao family moved to Fresno in 1988.  They provide a variety of Asian specialty produce to top restaurants all over the state, over 300 different kinds of produce!
How do you prepare and eat Thail Shallots?
Thai shallots can be roasted and blended into curry and chili sauces, fried to be garnished over finished dishes or chopped raw and used as a garnish if you want that big onion flavor.
To roast, place in an oven with the skin still on at 450° F for 15-20 minutes until soft all the way through. You can also dry roast in a pan  over the stove on medium heat. Cut off the roots, leaving the paper skin on, stirring frequently. To fry, place thin slices in a wok or small pan with enough oil to submerge them. Fry until they're golden brown. For an amazing traditional condiment, fry until deep brown, dry on a paper towel, then mix 1 tbsp each of shallots, sesame oil, and your favorite chili sauce. Top everything from noodle dishes to fusion tacos, or stir into anything you want to have a spicy onion kick! 
If you'd like to add Thai shallots to your next order, click here!