KCET's The Nosh puts FarmBox on their L.A.'s Best Farm-to-Home E-Grocers List!
[shareaholic app="share_buttons" id="27983777"]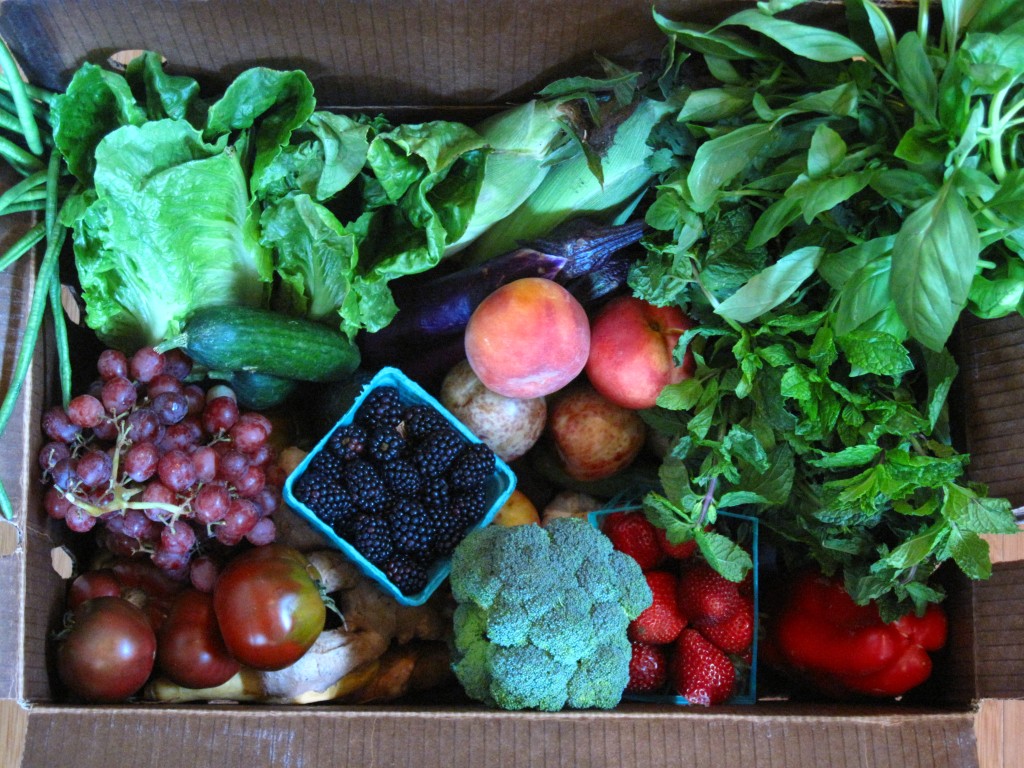 KCET's THE NOSH
To Market, To Market, We…Don't Go: L.A.'s Best Farm-to-Home E-Grocers
by Jessica Ritz
When FreshDirect began delivering a huge selection of groceries directly to Manhattan residences and offices almost 12 years ago, the online service gave picky New Yorkers much to celebrate. (As well as plenty to be concerned about.) Now the West Coast has a similar option, thanks to a Seattle-based behemoth, but local food entrepreneurs have tapped into another particular niche.
We've noticed a growing number of businesses aimed at discerning farmers' market types who aren't interested in getting all their food via a major corporation, but have limited time, aren't jazzed by potentially restrictive CSA options, and might want to make an impulse buy of, say, a jar of small-batch jam or organic olive oil to go with their fruit and vegetable haul. These start-ups are finding new ways to cut out the middleman in shoppers' quest for great ingredients and the freshest produce. In addition to artisanal/farmers' market-to-table oriented e-grocer options, there's also the meal-in-a-box genre, which generally consist of a kit of parts with all the components, recipes, and in some cases, pro chef tips to ease the process of making your own stress-free "gourmet" meal; some examples include Plated, Tastery, Blue Apron, and Fare Trade. (The fate of Hollywood-based Pop-Up Pantry, however, serves as a reminder that this isn't the easiest food business to make a go of.) Raddish, a new L.A.-based subscription venture, delivers recipes and culinary educational motivation that's geared towards families, but doesn't come with food itself.
So, if you're tired of schlepping around town to procure your kale, free-range eggs, pasture-raised meats, almond milk, and fancy locally made chocolates, here's a breakdown of whose bringing what to local doorsteps, where they'll deliver to, and how much it costs.
FarmBox L.A.
While some of the other sites convey a certain seriousness of purpose, Farm Box L.A. presents all youthful, sunny cheer. (Your second grade daughter will probably love it.) The delivery subscription or individual order service offers a wide range of choices for produce boxes, or boxes with produce and bread and meat, or just ala carte items. So if all of your kohlrabi experiments have failed, then FarmBox will allows substitutions. Other boxes are designed for Paleo diet adherents, pets, and juicers.